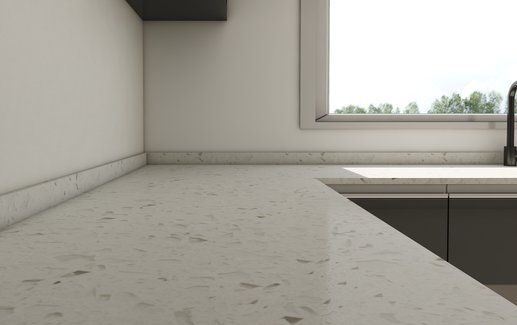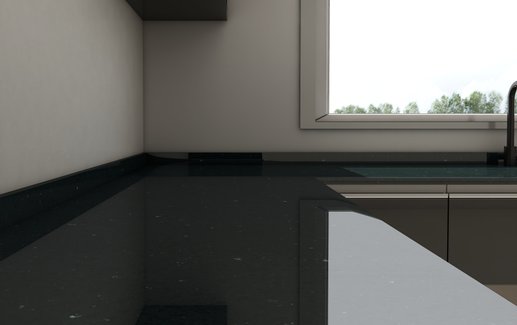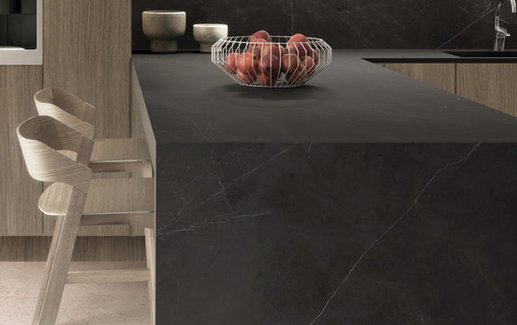 HPL Table Top, High Pressure Laminate,
also knowned as 'post-form'top.
It tends to be light weight, durable. It also good choice for those who want affordable table top.
Pros
Affordable
Light-weight
Selection of colours & patterns
Cons
Non waterproof
Non anti-termite
Surface is easily scratched
Granite Table Top, natural stones that cut from quarries. All the composition of granite is different around the world. It has unique colours and patterns with high polish finish.
Pros
Resistance against heat
Scratch resistant
Selection of colours & patterns
Suitable for heavy cooking
Cons
Porous Surface
Grain cannot be control
Surface can be cracked or break
Quartz Stone Table Top, is man made table top come with mixing natural stone material. Quartz stone has a polished and glossy finishes and it's available with tons of colour choices & styles.
Pros
Easy to maintain & clean
Scratch resistant
High heat resistant
Suitable for heavy cooking
Cons
Can be discolour if exposed to strong chemical
Porcelain is a ceramic material made by heating materials, generally including material like kaolin, in a kiln to temperatures between 1,200 and 1,400'c (2,200 and 2,600 'F). It can make any textures and patterns.
Pros
High heat resistant
Durable & scratch resistant
Easy to maintain & environment friendly
Low water absorption & UV resistant
More color and pattern choices
Cons
Low hardness level compare to quartz stone
Can be costly
BUNGALOW / SEMI-D KITCHEN ISLAND
POPULAR KITCHEN TABLE TOP MALAYSIA
KITCHEN CABINET TABLE TOP TYPES